We Are Here to Help! COVID-19 Update
Together we are enduring a truly unprecedented situation as the global spread of COVID-19 has affected all of our families, businesses and communities. Our thoughts go out to anyone who's been impacted by the virus either directly or indirectly, and we are so appreciative of the healthcare workers and other essential employees who are working tirelessly to care for everyone in need.
As a mother, wife and President of BrandCycle, I wanted to reach out and update you on how we're approaching the situation at BrandCycle. We are doing our part to responsibly run our business while respecting all guidance and direction from the CDC. Our entire team is working 100% remotely. Like you, many of us are facing the new realities of juggling a full-time job with full-time childcare responsibilities, but remain connected in order to support each other while providing any assistance you, our valued publishers, might need.
As a small business, we are truly grateful for every single link you build through the BrandCycle platform. We are an independent business, not backed by large corporate money or VC funding. When you do well, we do well, and vice versa. We are quite literally "all in this together."
Our team is doing everything we can to keep you abreast of how our brand partners are impacted by COVID-19. If you have not yet joined our closed Facebook Group, now is the time — stay up to date on content ideas, changing commission rates, program closures, new partnership opportunities and more.
Additionally, if there is anything our team can do to help you build links, find new opportunities or anything else, please reach out. That is what we are here for! These are certainly difficult times and it's never been more important to support our community.
It goes without saying that the most important thing to us is the health of our publishers and team, and all of our families and loved ones. If you have questions or need any support, you can always reach us at support@brandcycle.com.
Stay healthy!
Lindsay Hittman
President and Mom to Gavin (3) and Owen (1)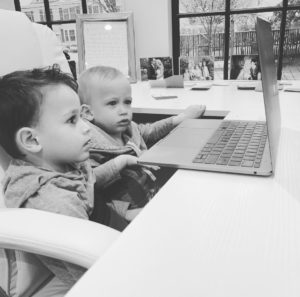 Recent Posts